What is Search Engine Optimization?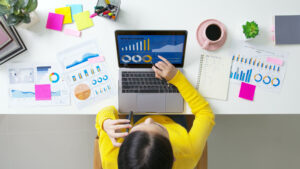 Search Engine Optimization is the process of optimizing a website or a web page to increase its visibility or ranking on search engines result in a page (also known as SERP's). The visibility or ranking is increased in the search engines natural results or organic results, hence the term Organic SEO. This is usually the first step that an experienced SEO 'Internet Marketing" company will recommend a client as part of its on-line marketing strategy. This part includes On-page and Off-page aspects of search engine optimization and is explained below. Search Engine Optimization or SEO follows how search engines work with actual search terms also known as keywords that are put into the search boxes and how the results are portrayed. Depending on a client's requirements SEO can be offered as a separate service or as a part of a complete on-line marketing strategy.
What is On Page Optimization?
On Page Optimization, as the phrase suggests is the adjustment of the website or the web page to optimize it in the best possible way to make it easily accessible by search engines for particular keywords or search terms without any need to remove any parameter that may prevent a search engine from ignoring that website or web page. This is achieved by optimization of content, HTML, and other coding as per the business-related keywords of the website or individual web page to be optimized so that search bots like Google bots find it relevant to the search terms entered by a visitor. So no matter what you do, search engine optimization and on-line marketing strategy as a whole will not give you the desired results if your website or web page are not correctly optimized as per the search engine guidelines. In all on-page optimization has to do everything related to your website directly.
What is Off Page Optimization?
Off page, optimization is the exact opposite of on page optimization. This process is related to all the tasks done outside of your website and optimization of external aspects that affect the factors of how your website is found on the internet. This involves of placing your website information on external sources so that they make your website accessible from various locations on the internet. By placing your website on reliable and relevant resources on the internet your website gains popularity and makes it for search engines to easily relate to your website for relevant search terms and hence place you higher on search engine rankings There are several ways of putting your website on the internet:
Link Building
Directory Submission
Article Writing
Article Submission
Press Releases
Blogging
The above are not all but some very important ways to place your website on the internet and need to be done with great care as they can make or break your websites popularity. Search engine algorithms are smart these days to define if the resources displaying content is relevant to the search terms and if they are to give relevance in terms of search results.
Related article: The Ultimate Guide to SEO.