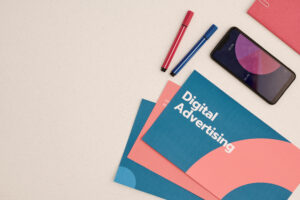 We live in a digital world where people use the web to find things that they want or need, and if you are a business owner one of the best and fastest ways of reaching out to those people who are searching for your products or services is through digital adverting like Google PPC.
Most business owners are now realizing that digital advertising is not something that they can ignore any more if they want to stay competitive online.
People are constantly searching online for things and services that they desperately need and whoever business shows up on the first-page search result is the one they will do business with.
Imagine for a moment that you live in Florida and it is summertime, one Saturday afternoon you are relaxing in your home, then suddenly you started feeling hot, you then realize that your AC unit just broke down, what do you do now? If you are like most people the first thing you do is search online for an AC repair company and more likely than not the businesses that are on the first-page search results are the ones you will try to contact, probably the first 3 businesses because you are in desperate need to fix your AC unit. Any extra minute you spend time searching online the hotter your home gets, and the more you become uncomfortable, and with your AC unit not working in your home you start to sweat, so you try to call one of those AC repair companies on the first page results.
Now imagine yourself on the other end of the situation where you own an AC repair company, ask yourself how would you make sure that people find your business and not one of your competitors when they are searching for an AC repair service? We know for a fact that people do not use yellow pages anymore, ask any millennials they probably won't even know what yellow pages or book is, and most people will not watch tv and hope that they spot a tv commercial advertising AC repair service, they need someone to fix their AC asap before their house become so hot inside like a sauna bath because it's summertime in Florida, so what would be your best choice?
People are busy and they do not have time to waste searching online forever, so if you are a business owner and want to make sure that people find your business online then investing in digital advertising will be a good thing to do.
Attracting your ideal customers through digital advertising
One of the advantages of using digital advertising like Google PPC is that you can target a specific audience. With PPC you can target certain demographics like where they live, their gender, their profession, their lifestyle, and so on. With the understanding that you can target certain demographics, you can tailor your digital advertising to show only those criteria that you set for your ideal customer. An example would think a scenario where you operate a vegan restaurant – 100% vegan-only restaurant, you accept dine in but also deliver, with digital marketing you can advertise to people that are vegan and like to dine-in to your restaurant and you can also advertise to people that want vegan food delivered to their homes, you can choose to show your ads only to those people that lives within your delivery area and not show your ad to those people that are outside your delivery area.
The other good thing about using digital advertising in promoting your business is that you are in complete control of your budget, with Google PPC you can set up a fixed amount for your campaign, you can make an adjustment with your PPC budget daily if you want to. With that privileges, you can easily monitor your results and you can increase or decrease your advertising budget whenever you need to.
See Instant results with your digital advertising.
In the real world, you want to see instant results in your investment, right? with Google advertising you can see results in a matter of hours, literally in just a matter of hours after you create your first advertising campaign through Google you will see your advertising and you can track how many people engage with your business after they find your ad online. That is something you cannot achieve with traditional advertising such as newspaper or magazine ads, even with radio or television ads because with those forms of media ad you do not have the capability of tracking your results daily let alone hourly. So, if you are looking for instant results and want complete control of how you want to promote your business then integrating digital advertising with your overall marketing is a must.
Best of both worlds
With digital advertising, you have the option of capturing your ideal customers whether they are using desktop computers, tablets, and smartphones when they are searching online. With online marketing you get the best of both worlds, you get to reach your customers anywhere, any time, and on any device.
So how do you feel about using digital advertising for your business?
You are probably asking yourself if digital advertising can really help your business grow online. Sometimes people just do not know where to begin or how to begin their digital advertising campaign. With a lack of knowledge and guidance, a lot of business owners do not even realize what they are missing as far as growing their business with the help of digital marketing.
Investing in Digital Advertising
People invest in stocks, bonds, and other things that will give them a great return on their investment. With digital advertising it is the same concept, it is an investment that will yield you great return if you do it right.
Do you need help with online advertising? We can help.
Full Force Web is a full-service web development company.
We provide structured solutions to business owners to help them grow their business online.
To find out how we can help your business grow online with your very own unique website, call us for a Free Consultation… 941-548-6139