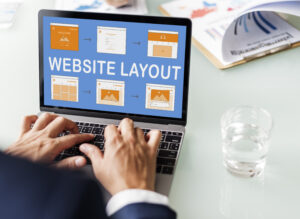 Responsive web design or responsive web development has become the go-to solution for businesses who want a user-friendly interface and higher customer retention. If your company has come this far without taking advantage of all the benefits it has to offer, you may have already begun to see lower visitor numbers and a disappointing conversion rate.
Upgrading your web presence to one that includes responsive design will require some initial investment, but it will be worthwhile for the return on investment is great. Having a responsive web design will make your website easy to access from any device so a potential client can reach out to you whatever device they may be using from desktop to tablet and smartphone. Failing to provide a mobile-friendly experience like this for your visitors will make them simply click away and complete the action or purchase on a rival site.
Google along with Bing and Yahoo have recently confirmed what many insiders have suspected for some time – websites that are not optimized for multiple devices will slip down with their search rankings.
Your page may be completely relevant to their search, but if visitors cannot access the content easily across a number of devices, your site may receive a less than positive review and be placed lower in the search results. If your company is reduced to a second or third page entry you'll lose a considerable amount of traffic, as people naturally select links from the first page.
Google have also pointed out that companies which have a single responsive website – rather than one standard and one mobile version – are far easier for their bots to discover because there is just one URL.
If your site is responsive and ready to service mobile customers, you can take advantage of many tools and helpful apps like the click-to-call button, this enables a web user to make a voice call to your company immediately. Potential customers can also read reviews about your business or even find you in a busy place using Google Maps, both keenly relevant to the needs of mobile users.
In today's market there are only a handful of reasons why a company may choose to stick with static design on their web page. Those who do not rely in any significant way on web traffic to drive sales, or those who have few competitors, or those who have already looked into responsive design and found it was not right for them. For everyone else, if you want to stay ahead of the curve, responsive design is the only way forward for your website.