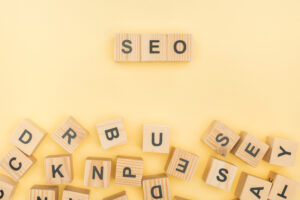 One of the biggest challenges many business owners have is getting visitors to their websites and, not just any visitors, but the right visitors – the ones who are high-quality prospects that can turn into leads or clients.
There are thousands of ways you can drive traffic to your website, and one of the effective ways of doing it is through SEO or Search Engine Optimization, but you have to make sure you are attracting the right kind of people to your website otherwise it will be a total waste of time and effort not attracting the right audience to your website.
Driving the right traffic or the right visitors to your website increases your chance of improving your conversion rate, and by improving your conversion rate you increase the odds of generating more sales from your website and it can be achieved by implementing proper SEO technique.
Get found and be noticed online
Attracting the right audience to your website usually start by defining your target market, by defining your audience you can put the necessary keywords or search terms that they will be using to help them find your business online. When someone enters your keywords in the search form, your company's website will pop up and that will drive traffic to your site.

If you're going to make the effort to get people to your site, you want to make sure you have a way to capture their attention, get them to engage, make them stick around on your website long enough to know your company and how you can be of service to them. People that are visiting your website (assuming you attract the right visitors to your site) are searching for something specific to their needs. So, make sure you make it easy for them to find the information that they are looking for if you want them to engage with your website.
Connect with your target audience
Create a clear CTA or Call to Action on your website, once you get your intended target audience to your website make sure that you make it easy for them to connect with you. Establish trust by providing multiple ways to contact you, different people like to connect with businesses in different ways, some people prefer to call, some prefer emails, and others prefer text messages. It will be beneficial to your business if you can provide your website visitors as many possible ways to contact you.
One more thing that is an absolute must for your website when you start driving traffic to it, you will need a reliable web host, otherwise, if your website keeps going down because its unreliable you will turn away all those targeted visitors that you worked hard to attract in the first place.