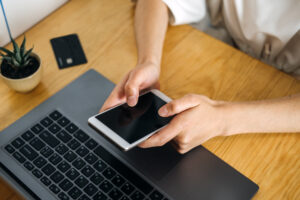 For those of you who sell online, you know you need to accept credit card payments so people can buy from your website easily. But some people are not comfortable providing their credit card information on the internet especially if they are dealing with a company that they don't know. So what can you do about it so that you don't lose a potential sale?
The answer is to offer PayPal; PayPal is one of the most widely known and respected independent third party company, based in the United States, which specializes in processing online credit card transactions.
The reason why a lot of people are comfortable using PayPal when their buying online, is because only PayPal, not the merchant (seller), is provided with their credit card information. Also PayPal uses a secure socket layer (SSL) which makes all your transaction encrypted and safe.
And the other thing why many people prefer to buy, using their PayPal account is "Convenience", because all they have to do is enter their e-mail address and password and click buy, and their online purchase is complete. It's simple and user friendly.
Setting up an account if you're a merchant is easy all you have to do is go to PayPal's website (paypal.com) and register and choose the business account so that you can sell online using PayPal.
PayPal also offers a broad range of protection not just for the buyer, but for the seller too. If you're a seller, PayPal has an Advanced Fraud Management Filters, which includes: address and card verification checks. It helps reduce the chance of someone doing a fraud transaction.
PayPal is a great service that can help you with your e-commerce website, by giving people the option to buy from your website by using their PayPal account, you will greatly increase the chance of making a sale.