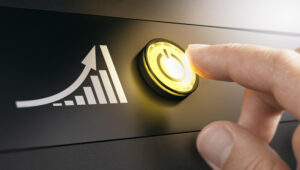 Here are some simple strategies you can implement right now to drastically improve your page rank.
1. Quality Content
Google is all about the customer experience. Therefore, if you want to improve your page rank you need to think like a customer. Next time you're posting a piece of content on your blog, ask yourself whether it is quality content. Will customer stay on your website more than 10 seconds when he or she sees it? Will it make your users want to read more of the related content you posted previously?
2. Submit Your Site To Web Directories
Because of the fact that web directories are being monitored by humans, only mid-high quality websites are being approved for submission. It makes it easier for Google to index those directories and trust the websites listed there. When submitting to web directories, you need to make sure that your website complies with the submission guidelines.
3. Start a Blog
This is kind of an obvious one, but needs to be mention nevertheless. A huge part of improving your page rank and SEO, in general, is content. The more pages of content you got on your website the more authority with Google you get. A blog makes it easier to constantly add fresh content to your website thus increasing the number of daily visits, subscribers and organic traffic.
4. Create An RSS Feed
RSS will help you improve your page rank by allowing Google to index your site faster and easier. RSS or XML feeds allow your content to get syndicated to RSS directories-thus increasing the speed at which your content spreads around the web.
5. Don't Link To Just Anybody
When you're being asked to link back to other websites, always consider whether this link is going to be valuable to your readers. Unless linking to this website will somehow improve the visitors' experience don't give out your precious link to anyone!
6. Keep It Fresh
Google loves fresh content. To improve your page rank make sure to update your website with fresh, high-quality content at least twice a week or so. That's another reason why blogs are so SEO powerful.
Page Rank & SEO
These and dozens of other factors can be leveraged to improve page rank, but the one thing to keep in mind is that no one can't keep up with Google forever. Google constantly changes the rules and some people always get left on the side of the road because of that. The only way to improve page rank and keep it high is by thinking like your customer/reader/visitor each time you do something with your website.
By doing that you're going to increase the number of visits your site is going to have and the quality of the experience of the visitor. This will get others to link to you and will help you rank high in the SERPs. That's what I do and that is exactly what I recommend you do too.