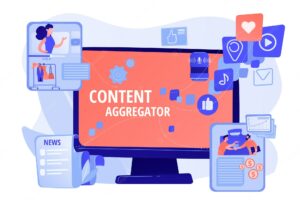 When you think about building an ecommerce website, your first instincts might be to get it up and running as soon as possible. However, with so many elements that need to come together for an ecommerce site to work optimally, there are several details you'll want to consider first. An ecommerce website requires a deeper level of thought before you start building one from the ground up. There are many different factors that come into play when putting together an ecommerce site, which is why we've put together this guide on some important considerations when creating an ecommerce site.
Ecommerce Website Content Strategy
The way you organize and prioritize your product content can affect your conversion rates, average order values, and even the lifespan of your ecommerce business. That's why it's critical to think through your product content carefully — even before you start designing your ecommerce website. Ecommerce product content can be broken into two pieces: the product description, and the product images. The product description is a critical part of your ecommerce purchase process because it's where you can outline key benefits, address any customer questions, and make a strong call to action to encourage a sale. The product images are also an essential part of your ecommerce website, since approximately 90% of buyers say that visual content is important when making purchase decisions.
User Experience and User Interface Design
Next, you'll want to consider your website's user experience (UX) and user interface (UI) design. You'll want to make sure your ecommerce website is easy for customers to use and navigate, and doesn't have any unnecessary features that might distract from the purchase process. The best way to understand what your user experience will be like is to put yourself in your customer's shoes. Think through how they'll come to your ecommerce site, what actions they'll want to take, and what they'll want to see on each page. As you consider your user experience and interface design, you'll want to keep several important factors in mind, including how intuitive your shopping cart is, how quickly pages load, and how easily customers can find the products they're looking for on each page.
SEO for your Ecommerce Website
Next, you'll want to consider your ecommerce website's SEO strategy. Many ecommerce businesses overlook the importance of a strong SEO strategy, only to find that their products aren't ranking in organic search results and their sales are suffering as a result. That's because Google's algorithm factors in several different elements when deciding which ecommerce websites to feature in search results. Google's algorithm looks at the loading speed of your website, the number of backlinks your website has, and the density of your content. If your SEO strategy is lacking in any of these areas, you could be missing out on valuable traffic from organic search results — and, subsequently, sales.
Shopify Ecommerce Development
If you're building an ecommerce website from scratch, you'll want to consider the development timeline, costs, and development requirements. While a DIY ecommerce website might be possible, it can be more efficient and cost-effective to work with an ecommerce development company. A development company can help you avoid common ecommerce website design mistakes and ensure that your website is properly optimized for conversions and sales. Depending on the company you work with, you can also expect to receive assistance with website hosting, domain name selection, and marketing materials. Depending on the size of your project, you can expect to pay between $15,000 and $50,000 for ecommerce website development.
Final Words
Building an ecommerce website is a complex process that requires careful consideration and planning. Even though you can find ecommerce website builders that allow you to create a site in a matter of hours, it's important to consider the long-term implications of each design decision you make. If you're looking to build an ecommerce website and keep these considerations in mind, you'll want to start by assessing your company and product goals. From there, you'll want to decide which ecommerce platform is right for you and your business. At this point, you can start gathering product data, designing your ecommerce website, and thinking through your SEO strategy. With the right ecommerce website, you can increase your brand visibility and make it easier for customers to buy your products online.