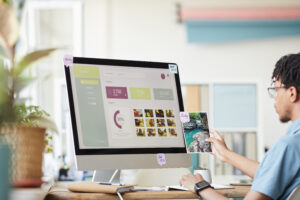 Many people have been in the Internet business for months, sometimes years, yet they do not have the success they thought they would be enjoying. The reason is traffic flow. You can have a great looking website but without traffic it will not be successful. You must master the techniques of How to get More Traffic on Your Website.
The success of any Website whether to promote your service or to sell your products depends on the traffic that is flowing through that site. People use different methods of driving traffic to their site. A good way to drive traffic to your site is by doing proper SEO – Search Engine Optimization, inserting Keywords that are associated with your business that people use to find your website. Doing a proper SEO could bring you quality traffic to your site.
One of the important things to remember is that SEO Search Engine Optimization is always evolving, all search engines specially Google updates their algorithm from time to time, so it is important to always doing regular SEO work on your website. One way of doing regular SEO on your website is to publish a blog article monthly if not weekly. By posting blog post related to your business and using the proper keywords you have a better chance of Google always indexing your website so when people search for something that is related to your services or products you increase your odds of showing on the Google search results which should be your main goal in achieving high page rank.
Another way of getting traffic is by commenting on other people's blogs that are in the same or similar market as you are, especially blogs that already have high traffic. By writing good quality comments and leaving a link to your site.
Keywords or key phrases are the main thread to attracting qualified traffic, because of search engine optimization techniques. Qualified traffic is traffic that is targeted through Keywords that are related to your product or service. This type of traffic usually has a good conversion rate. Time and effort is needed to qualify keywords that would be profitable. In qualifying keywords, research must be done on visitors search patterns and characteristics, how much time is spent on landing pages etc. After attracting the traffic, your landing page becomes the critical issue. Your landing page becomes the conversion factor, there has to be a call to action link or button that is strategically designed and located, so that you can convert these targeted visitors to buyers.
Full Force Web offers a wide range of digital services including web design, search engine optimization, e-commerce solutions, pay per click management and Internet Advertising.
Contact us today at 941-548-6139.