1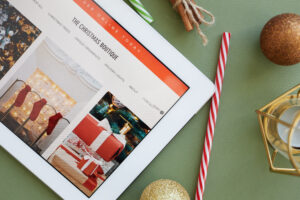 . Results are Immediate.
If you are like most business owners looking to grow and obtain more revenue for your business; the last thing you want to do is to wait for it to happen! Within minutes of launching an online advertising such as Google PPC or Social Media Advertising campaign, you will begin to get traffic and responses. Unlike a traditional print advertising like on a magazine or any print publication which can take time to see results. Remember, the internet is "on" 24/7 365 days a year there is no time to wait to see if your marketing effort is succeeding or not.
2. Drive the right traffic to your website & increase conversions.
When all is said and done, it comes down to the numbers: online ads can drive the right traffic to your website. When you are driving the right traffic "your intended target audience" to your website, you are increasing the probability of leads from your site. Because you can control who sees your advertising. Example if you only want to target homeowners whose age is between 35-49 you can do that with internet advertising whereas in print magazine advertising you can not control who sees your advertising.
3. Go Where Your Customers Are.
Times have changed. It seems like everyone's online, and when consumers are making buying decisions, they tend to do some heavy online research before deciding. Wherever they are, and whatever device they are using whether it be desktop computer, tablet, or their smart phone — make sure that they are aware of your business.
4. Your competitors are already there.
If your competition's out there engaging with your target audience, they are gaining market share and taking potential prospects that could be yours. And prospects will never know your business if you do not let them know that you exist in the first place, and one of the best ways to do it is through advertising online. If you go to Facebook or Google right now chances are you will see an advertising from your direct competitors, if you can see your competitors ads then you know that your target audience are seeing them too. That is why its important to invest in an online advertising to be competitive and to make your business thrive.
5. No budget is too small.
Provided you already have a mobile ready website, you can begin marketing it with a minimal investment. You can control how much money you want to invest daily; you can also control the day and time when you want your ads to show up. Internet Advertising will give you the biggest bang for your buck.
Just as with any marketing strategy, your online advertising will need to be tested and optimized. The tools are readily available to everyone, and for the most part, they are very user friendly.
Remember back to the days before you began your business; you had visions of what you would sell, to whom you would sell, and how you would sell. That is the starting point for any new online advertising campaign.
Is Your Website Not Showing Up on Google Search?
Our Internet Advertising Strategies Help Clients Achieve Top Organic Search Positions – So More People Can Find Them Easily.
Speak with A Results Specialist Today to Get Started With SEO, PPC, Social Media, Web Design & More.